| | | |
| --- | --- | --- |
| " | The princess after she inherited the power of the Holy Sword, Gran Centurio. Her skill "Crusade" brings an end to all wars! | " |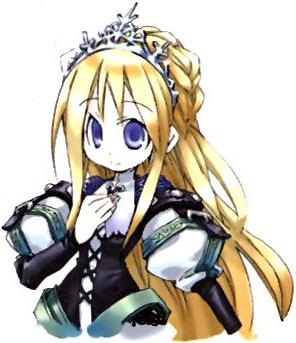 La Pucelle is the advanced form of the Sword Maiden class, and is unique to Yggdra. Like its predecessor, this class' weapon affinity is Swords; the only aesthetic change is that Yggdra now wears a tiara on her head. What makes La Pucelle such a powerful class is its selection of useful skills; it retains Fort☺ and Void Holy from Sword Maiden, but drops the tactical advantage over Golems.
In addition to receiving substantial stat bonuses, Yggdra will now be able to use her trump card: Crusade.
La Pucelle gains two new useful abilities to compensate for the lost one mentioned above. Yggdra also loses her weakness to Darkness, handicapped her before. The list is as follows:
Fort☺: This ability is unique to this class, and makes it exceedingly powerful when in Fort terrain. It nullifies their weapon's weakness to spears, rods, and scythes, and grants them a whopping -50 in Morale Damage if this unit were to lose a clash. 
Void Holy: Immunity to all Holy attacks and card skills.
Void Ailments: Immunity to all status problems.
Always Ace: Ignores the Ace specifications for all Tactics Cards, creating great tactical flexibility for skill usage.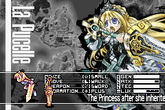 | GEN | ATK | TEC | LUK | Size | Move | Weapon | Formation |
| --- | --- | --- | --- | --- | --- | --- | --- |
| 6 | 5 | 6 | 3 | Small | Walk | Sword | Cross + |
Community content is available under
CC-BY-SA
unless otherwise noted.