Lamia
is an enemy class in
Knights in the Nightmare
.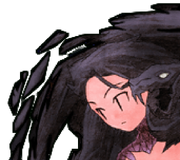 Description
Edit
A snake-like monster that blows bewitching kisses. if ensnared...
Neutral   - Queen Lamia
Fire      - Fiery Naga
Ice       - Cleo Medusa
Lightning - Grim Lamia
Sanctity  - Radiant Fang
Darkness  - Dusk Serpent

Pause Talk:Edit
"Let me nibble on you... with my poison fangs!"
"There aren't many handsome men these days..."
"Hehehe... You're so cute..."
"I'll strangle you... Slowly, so I'll enjoy it."
"My body aches for you... Come over here, quickly..."
"I kill so many cute boys, but this never gets easier."
"Hehehe... I'll take my time making you suffer."
On Dying:Edit
"C-Can't... breathe..."
"Hisssss..."
Community content is available under
CC-BY-SA
unless otherwise noted.